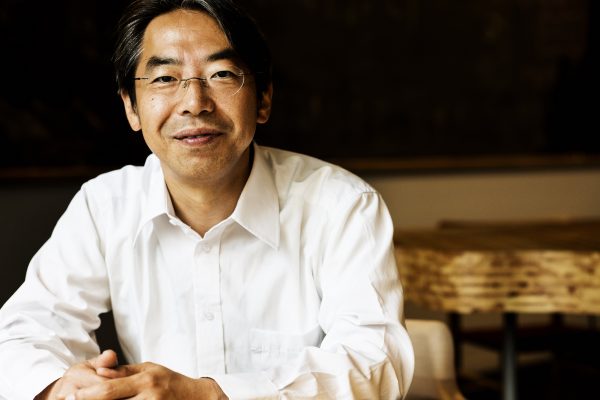 The former director and current PI of ELSI, Professor Kei Hirose (University of Tokyo) was elected a foreign member of the Royal Society. The Royal Society elected 59 Fellows and 19 Foreign Members this year from countries including Japan, Finland, China, and South Africa.
Sir Adrian Smith, President of the Royal Society said: "I am delighted to welcome our newest cohort of Fellows.  "These individuals have pushed forward the boundaries of their respective fields and had a beneficial influence on the world beyond."
The Royal Society is a self-governing Fellowship made up of the most eminent scientists, engineers and technologists from the UK and the Commonwealth. Fellows and Foreign Members are elected for life through a peer review process on the basis of excellence in science. There are approximately 1,700 Fellows and Foreign Members, including around 85 Nobel Laureates. Each year up to 52 Fellows and up to 10 Foreign Members are elected from a group of around 800 candidates who are proposed by the existing Fellowship.
Professor Kei Hirose joined the ranks of Stephen Hawking, Isaac Newton, Charles Darwin, Albert Einstein, Lise Meitner, Subrahmanyan Chandrasekhar and Dorothy Hodgkin, as a foreign member. Hirose said, "It's an incredible honour to be elected as a Foreign Member of the Royal Society. I look forward to continuing my work in a way that's beneficial for the advancement of science and progression our society."
Kei Hirose is a Professor of Geology and Geophysics at the University of Tokyo and was the founding Director of Earth-Life Science Institute (ELSI) at the Tokyo Institute of Technology. He explores the Earth's deep interior using high-pressure and -temperature (P-T) experiments. He and his team discovered 'post-perovskite', a main constituent in the lowermost mantle. The discovery opened new windows into this enigmatic and important region, enabling unprecedented constrains on temperature and heat flux bearing on mantle convection as well as Earth's thermal and magnetic evolution.
More information: https://royalsociety.org/news/2023/05/new-fellows-2023/
Credit: The Royal Society and ELSI.