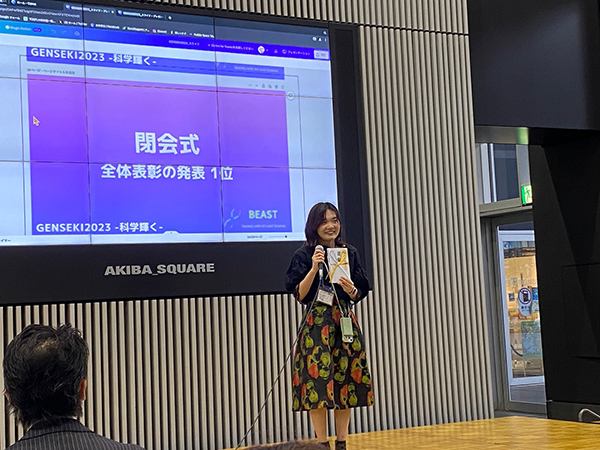 Credit: Maxwell Craddock, ELSI
Rei Abe received the 1st prize at GENSEKI2023 – a science pitch competition – organised by the student community BEAST. Abe is a first-year ELSI course graduate student supervised by Associate Professor Kosuke Fujishima at ELSI, Tokyo Tech. The award was given at the GENSEKI2023 held at Akihabara UDX on the 7th of October, 2023.

As a 2023 iGEM Community Ambassador to Asia and Oceania, she conveyed the joy of combining genes and the enormous potential of synthetic biology, using past iGEM competitive projects as examples. Her dream is to combine various genes to reconstruct organisms that can survive in environments like a primitive Earth or other planets.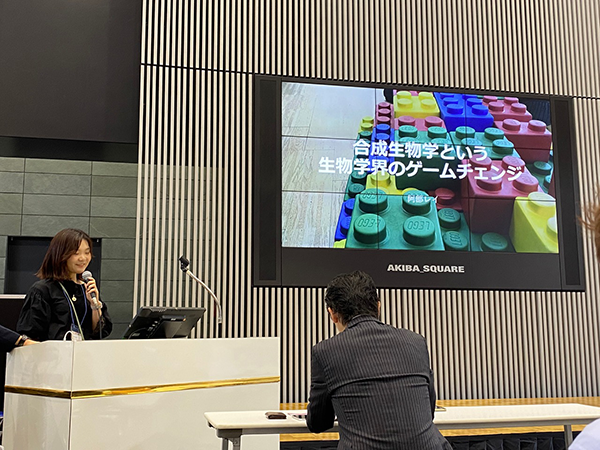 Credit: Maxwell Craddock, ELSI
Abe was highly inspired and motivated by the finalist's presentation at the GENSEKI2022 held at Miraikan. This led her to participate in this year's GENSEKI2023 to promote the interest of synthetic biology research to as many people as possible. She qualified in the preliminary round and moved on to the final round, in which a total of seven students (from high school to graduate students) participated. She hopes that her presentation conveyed the wonder and excitement of how we can engineer and build genetic elements at the microscopic level that can have a significant impact at the macro level, leading to solving global problems.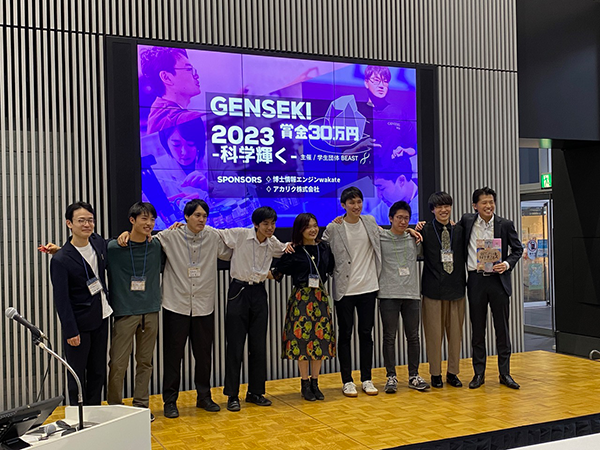 Credit: Maxwell Craddock, ELSI
iGEM (international Genetically Engineered Machine) is an annual worldwide international student synthetic biology competition aimed at students ranging from high school to graduate school. Multidisciplinary teams work together to design, build, and test a system of their own design using interchangeable biological parts and standard molecular biology techniques. https://competition.igem.org/

GENSEKI: is a competition where students from various disciplines and grades present their research in three minutes. The contest aims to provide chances for students to exhibit their research, connect students and researchers from different fields, and link students conducting research in their respective fields with companies willing to support their work. It aspires participants to improve through this event and shine like jewels. https://sci-beast.jp/genseki

BEAST(organising group of GENSEKI): https://sci-beast.jp

iGEM Community : https://community.igem.org