The Earth-Life Science Institute (ELSI) in Tokyo launches a new integrated graduate course exploring the origin and evolution of life and planets.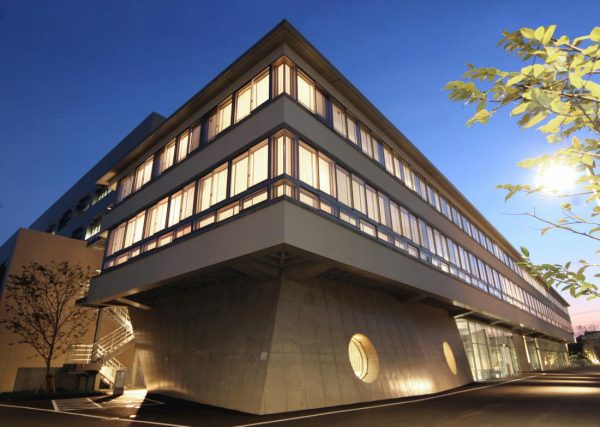 How did Earth form and how did life emerge on our planet? What conditions are required for life to arise on other planets? The Earth-Life Science Institute (ELSI) at Tokyo Institute of Technology (Tokyo Tech) is launching a new graduate course to address these fundamental questions. The integrated five-year joint master-doctorate, starting in 2022, will be held in partnership with the Tokyo Tech's Department of Earth and Planetary Sciences and School of Life Science and Technology. The students will be based at ELSI under the mentorship of ELSI faculty.
Training future leaders in earth and life sciences
ELSI is an independent research institute established in 2012. Its mission is to study the origin and evolution of planets and life, bringing together hundreds of world-leading scientists in fields ranging from astrophysics to geology to chemistry and biology to tackle some of the most challenging questions in natural science. The launch of the new graduate course is the next milestone in ELSI's history, as it takes in students for the very first time.
"During the past decade, ELSI has grown into a fully formed and mature institution," says Tomoaki Matsuura, professor of biotechnology and one of the course supervisors. "We have created an ideal environment for top-level science and established a global network of researchers. Now it is time to use these resources to train the next generation of leaders in the field of earth and life sciences. This is a new and exciting challenge for ELSI."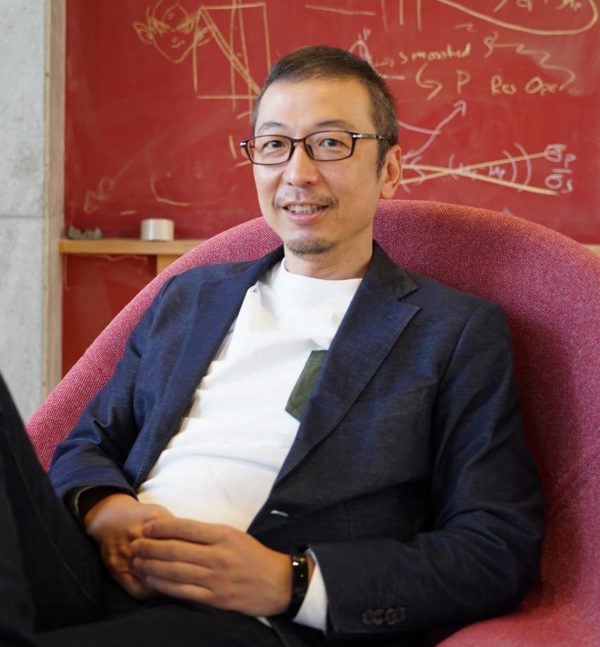 Tomoaki Matsuura is professor of biotechnology and a course supervisor.
Developing breadth and depth in research
All students will be required to learn the basics of biology, chemistry and planetary sciences related to the origins of life on Earth and the possibility of life on other planets. In addition, they can take classes organized by other departments to gain basic and advanced knowledge in a wide range of different disciplines, including courses at Tokyo Tech's Earth and Life Sciences department. The partnership is reciprocal and all students at Tokyo Tech can also take classes at ELSI.
As part of the graduate programme, the students will take courses on 'Collaboration with Industry' and 'Global Science Communication', to encourage them to develop practical skills and learn how to apply their knowledge in real-world situations.
The students will choose their individual research topics through discussion with their supervisor and other researchers inside and outside ELSI. Since the program runs for five years, the students will have the opportunity to gain both broad and specialist scientific knowledge, and to work on a very challenging project.
"ELSI is one of the few institutes in the world to offer a curriculum that specializes in the study of the origin of life on Earth and extra-terrestrial life," says Ryuhei Nakamura, professor of electrochemistry and one of the faculty members leading the course. "The institute offers a unique environment to study the new and emerging field of astrobiology; a discipline that is rapidly gaining recognition in the academic world."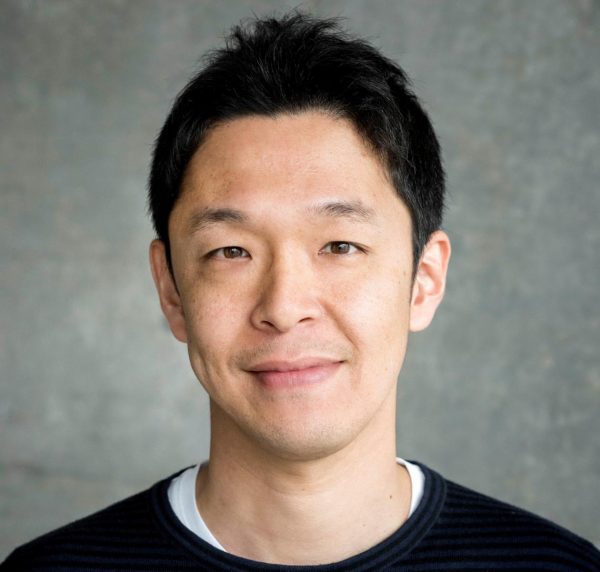 Ryuhei Nakamura is a professor of electrochemistry and course faculty member.
Uniquely interdisciplinary
ELSI has been specifically designed to encourage interdisciplinary research. The labs are located in the same building, encouraging scientists from different disciplines to pursue research collaborations, while also fostering informal discussions and chance encounters that can lead to new ideas and creative problem solving.
"The ability to think about scientific questions from new perspectives will be crucial to tackling many of the most complex challenges facing our planet today, such as combatting climate change, producing enough food, water and energy for a growing population, and preventing future pandemics," says Nakamura. "By combining approaches from different fields, ELSI's scientists are finding new ways to confront major scientific problems."

Breakout sessions encourage diverse and welcome new perspectives
An international environment
ELSI is home to a diverse community of faculty members and students from around the globe. Almost half the students are non-Japanese and the course is taught entirely in English. International students receive support with daily life in Japan, such as help with visa applications and housing. This unique setup allows ELSI students to feel at home in a new country and to build a strong network of friends and colleagues from all over the world.
"With our institute centrally located in Tokyo, ELSI students will have the chance to explore the city and experience life in Japan, while also enjoying the benefits of a truly international working environment," says Matsuura.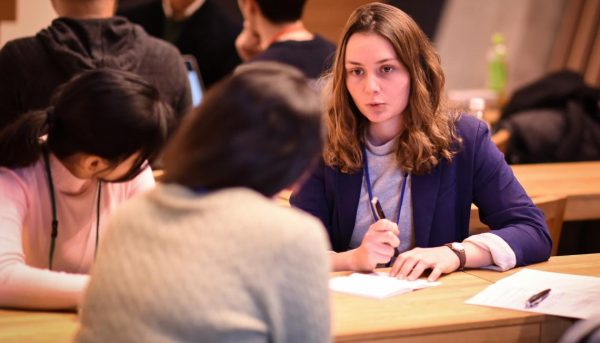 Early career discussion
World-leading faculty
The ELSI graduate course is supervised by eight faculty members, who are leading scientists in diverse fields, from astrobiology to biotechnology and electrochemistry. Students will be able to work closely with faculty members and top-level researchers from different groups. They are encouraged to pursue collaborations between fields and to embrace both theoretical and experimental research. They can also expect to build a strong network of academic and industry connections to aid their future careers.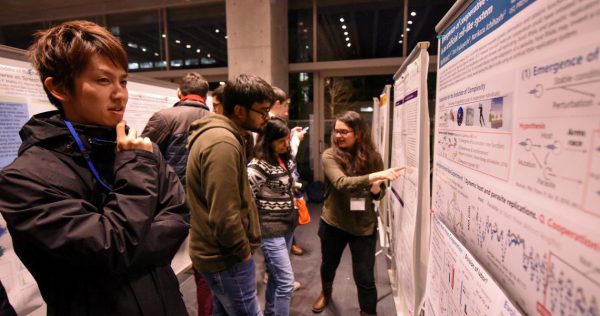 Taking in a poster session
ELSI has adopted an open and flat research structure to avoid traditional university hierarchies, meaning students receive mentorship from experienced faculty members, but are given a high level of independence and autonomy to pursue their own research.
Seeking highly motivated students
Graduates who are looking to apply should contact an ELSI professor directly to discuss their research interests. It is important to find a common interest, so students should study their potential supervisors' research topics in advance. Students are free to contact multiple supervisors to decide what they want to work on.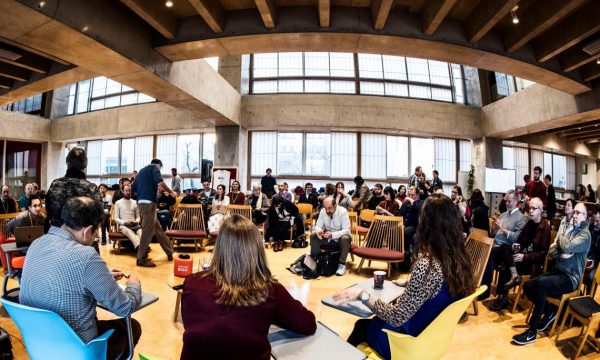 Gathering for a symposium
The course is aimed at highly motivated students with a background in natural sciences who are looking to explore fundamental research questions related to the origins of Earth and life science in greater depth. Ambitious students who are keen to confront difficult scientific questions from an international and interdisciplinary perspective are encouraged to apply.
---
Available funding
ELSI will offer up to ten fully funded student fellowships each year on a competitive basis. Students will receive a stipend and tuition waiver.
PhD students can apply for additional scholarships, such as from the Japan Society for the Promotion of Science (JSPS), the Japan Science and Technology Agency (JST) and industry.
---
How to apply
Interested students should contact an ELSI professor via email: https://graduate.elsi.jp/.
Students must prepare and submit an application for Tokyo Tech's International Graduate Program to the Admissions Division. The deadline for submission is October for courses starting the following April.
Students will be required to take an entrance exam and attend an interview.
———————————————————————————————————————
EDITOR: The article was first published in the Asia Research News in FY2021.